OSKAR BLUES ANNOUNCES AUSTIN BURNING CAN (notjusta) BEER FEST & 4/20 SMOKE OUT IN ADVANCE OF THEIR TEXAS OPENING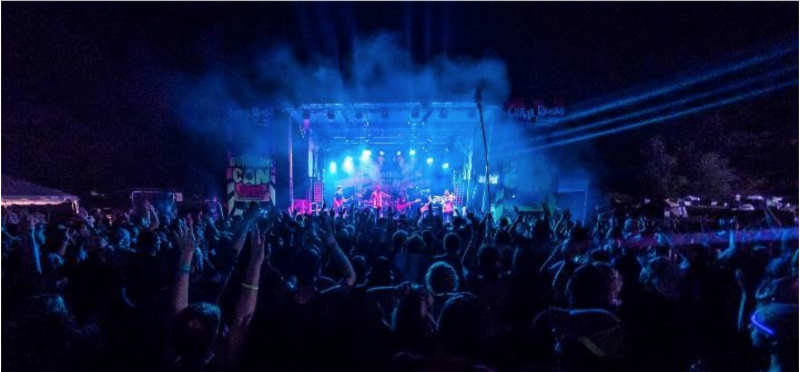 The Burning Can (notjusta) Beer Fest is an outdoor music-soaked celebration of craft beer in a can, featuring beer sampling, spectator sports, The Beer Relay race, and live music by the Drive-By Truckers with all proceeds benefitting CAN'd Aid Foundation
Longmont, CO
-- Oskar Blues Brewery, which announced plans to open a third brewery in Austin later this year, will host a pair of gritty, down-home music soaked experiences for Austinite's next month. The Colorado-based brewery's music roots run deep and their passion for all things outdoors paired with their obsessively crafted big brews are a perfect fit for the culture and lifestyle in Austin. On
Wednesday, April 20th
the anti-corporate genre-busting CAN-centric brewery will take over the Scoot Inn for a 4/20 "Smoke Out" followed by the Oskar Blue's signature celebration of craft beer in-a-can, Burning Can (notjusta) Beer Fest, on
Saturday, 4/23
at Walter E. Long Park headlined by the Drive-By Truckers.
The SCOOT INN SMOKE OUT - 4/20
Oskar Blues, in advance of their mid-May Texas launch, will host THE SCOOT INN SMOKE OUT on 4/20, featuring live music by
J Roddy Walston and the Business
, Nashville songstress
Nikki Lane
and a late night session with Austin's own
Eagle Eye Williamson
. Serving up The Scoot's famed smoked pork shoulder and authentic Texas BBQ, rare Oskar Blues brews and a stellar line-up of music, all proceeds from The Smoke Out will benefit the CAN'd Aid Foundation.
Oskar Blues Brewery's award-winning celebration of canned craft beer, Burning Can (notjusta) Beer fest (

http://burningcan.com/

) debuts in Austin on

April 23, 2016

. More than 30 craft breweries from around the country will be on hand to sample their canned brews and take part in the country's first active beer festival with live music, sport competitions, and a concert by Austin favorites

Tameca Jones

, Whiskey Shivers and the

Drive-by Truckers

.
Burning Can also features participant and spectator sport competitions including
The Beer Relay, a team trail running and beer drinking event. This four-hour competition is run in teams of two or four. Runners will complete as many 5k laps as possible within the four-hour time period. If they choose to drink Oskar Blues beer prior to their lap, they get two-minutes deducted from their lap time. The team with the most laps wins.
Those who'd rather spectate than participate can watch legendary mountain bike freeriding and trials rider,

Jeff Lenosky

, perform jaw-dropping, not-to-be-missed demos at

2:30PM

,

4:00PM and 5:30PM

. Lenosky is a three-time National Champion and World Record Holder for the highest bunny hop on a mountain bike (45.5 inches).
This celebration of craft beer-in-a-can raises money for

Can'd Aid Foundation

. The CAN'd Aid Foundation is all about diggin' in and makin' a difference with their "do-goodery" program areas: Towns, Tunes, Treads + Trails and Love Yur Mama. The two-year-old public charity has raised nearly $2 million and has recently provided disaster relief assistance to South Carolina, North Texas and Flint, MI with fresh drinking water and rebuilding efforts through its "Towns" program. Look for additional events highlighting Can'd Aid Foundation's community do-goodery to surround their April events, including bike builds & giveaways and free music workshops and instrument donations.
About Oskar Blues Brewery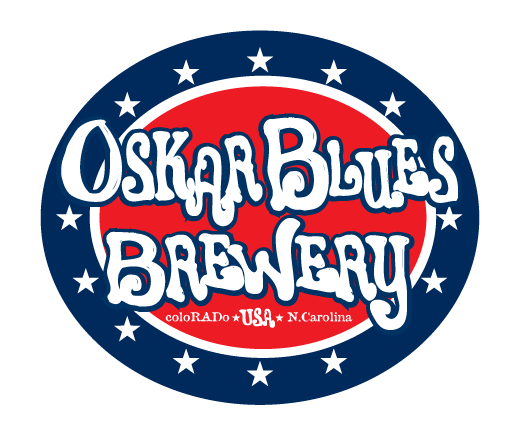 Founded by Dale Katechis in 1997 in Lyons, Colorado, Oskar Blues Brewery launched the craft beer-in-a-can apocalypse with hand-canned, flagship brew Dale's Pale Ale. Today, Oskar Blues is one of the fastest growing breweries in the country and operates breweries in Longmont, Colorado and Brevard, North Carolina, while producing 192,000 barrels in 2015. The original canned craft brewery continues push innovation with the announcement of an Austin, TX brewery in April of 2016 and creations like The Crowler while it distributes to 49 U.S. states, Washington, D.C., as well as parts of Canada, Sweden, and the U.K.
In 2013, Oskar Blues founded the
CAN'd Aid Foundation
, a 501(c)(3) nonprofit public charity that offers grassroots grants to those making a difference in the areas of community, the environment, music, and more. In 2015 alone, CAN'd Aid partnered with 52 organizations and provided nearly $400,000 in charitable contributions, bringing the total amount raised $1.9 million to date. CAN'd Aid's "do-goodery" efforts include:
Towns - building strong communities
Tunes - for your eyeholes and earholes
Treads + Trails - get outside and get after it
Love Yur Mama - save the blue marble